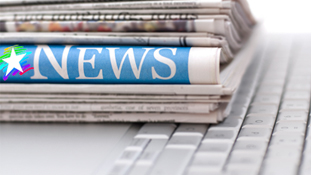 War Child Visits
Nov 1, 2018
Close to 300 Grade 7 to 11 students will learn firsthand about the horrors of war and the unbridled joys of peace from a former child soldier. Emmanuel Jal, former child soldier and current peace activist, actor and singer will share his experiences as a child soldier during was in the Sudan civil war. Emmanuel's journey from ruthless child soldier to peace activist will be an inspiration to all in attendance.
"It truly is an honour to have the opportunity to provide Emmanuel as our very special speaker to our students," says Leslie Hynnes, Lakehead Public Schools Education Officer. "His diverse experiences will have a profound impact on our students and how they view the world. They will also see that it is possible to fight against significant adversity and change the course of their lives for the better."
Emmanuel Jal Biography
"Emmanuel Jal has won worldwide acclaim for his unique style of hip hop with its message of peace and reconciliation born out of his experiences as a child soldier in Sudan. His music can be heard alongside Coldplay, Gorillaz, and Radiohead on the fundraising 'Warchild – Help a Day in the Life' album, as well as in three ER episodes, the National Geographic documentary God Grew Tired of Us, and more recently in the feature film Blood Diamond starring Leonardo DiCaprio. He also featured on John Lennons 'Instant Karma: The Amnesty International Campaign to Save Darfur' amongst the likes of U2, REM and Lenny Kravitz.
Emmanuel Jal was born in war-torn Sudan, and while he doesn't know exactly when, he believes it was in the early 1980s. He was taken from his family home in 1987 when he was six or seven years old, and sent to fight with the rebel army in Sudan's bloody civil war. For nearly five years, he was a "child warrior," put into battle carrying an AK-47 that was taller than he was.
By the time he was 13, he was a veteran of two civil wars and had seen hundreds of his fellow child soldiers reduced to taking unspeakable measures as they struggled to survive on the killing fields of Southern Sudan. After a series of harrowing events, he was rescued by a British aid worker (Emma McCune) who smuggled him into Nairobi to raise him as her own.
To help ease the pain of what he had experienced, Emmanuel started singing. In 2005, he released his first album, Gua ("peace" in his native Nuer tongue), with the title track broadcast across Africa over the BBC and becoming a number one hit in Kenya. Gua also earned him a spot on Bob Geldof's "Live 8″ concert in the UK.
Jal performed at Nelson Mandela's 90th birthday celebrations in Hyde Park, London, June 08, he shared a stage with Alicia Keys, Annie Lennox, Damien Marley and Stephen Marley at the Black Ball in London in July 08 and also addressed delegates at the UN in New York in the same month. Jal has also performed with Razorlight, Supergrass, and Faithless in Europe.
Emmanuel toured the United States as part of the National Geographic All Roads Film Festival, in which he performed in New York, Washington D.C., Los Angeles and New Orleans. Jal also performed with Moby and Five for Fighting in the 2007 live concert film, The Concert To End Slavery (www.concerttoendslavery.com/trailer).
Jal has a full-length documentary on his life and times which has been touring the film festival circuit. It premiered at the Berlinale festival this year, and won the Cadillac audience choice award at the Tribeca film festival. His album 'Warchild' was released in 2008 on the Sonic360 label (distribution by ADA Global) with additional production and mix by Neal Pogue, (Outkast, Talib Kweli, Pharohae Monch)."
Source – emmanuel-jal.webs.com