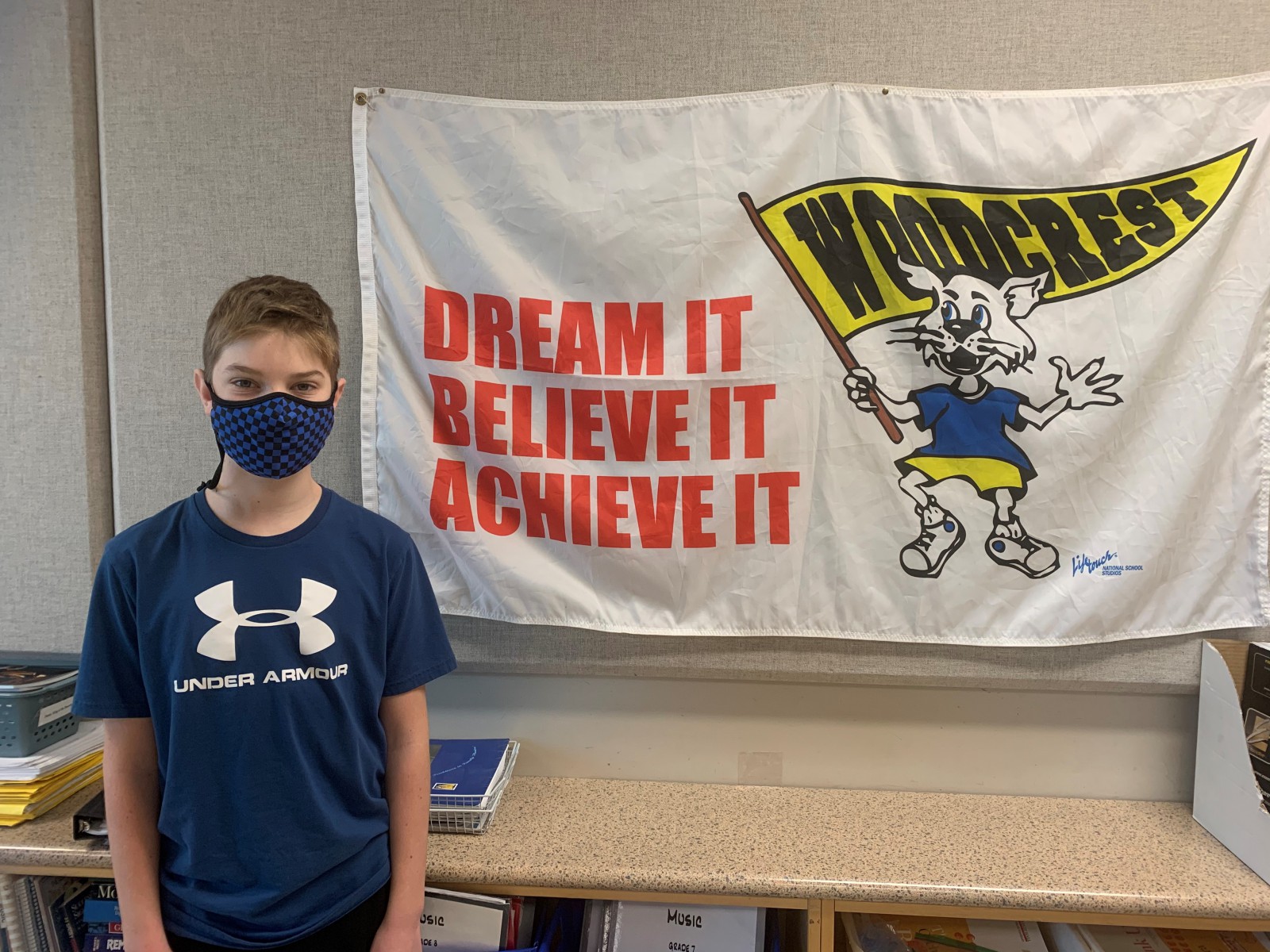 Woodcrest Student Wins Big in National Minecraft Competition
Oct 29, 2020
In 2020, it's known that having coding and computer skills will eventually pay off. For Lakehead Public Schools' very own Woodcrest student, Alex Coghill, that day came at the young age of 11. In June, when Alex was in grade 6, he entered the Canadian Storytelling in Minecraft competition with the help of three Lakehead Public Schools teachers who were running the Minecraft club – an extracurricular learning program operating remotely during the pandemic and open to students JK to grade 8 within the school board. Alex entered the national competition with confidence and commitment and worked hard every day for three weeks. The results are in, and we are thrilled to announce that Alex won second place! This is a big win, as the contest received 75 submissions with over 100 participants from coast to coast.
This competition was no easy feat. The Canadian Storytelling in Minecraft competition asked contestants to depict a Canadian historical event or location using Minecraft and include historical facts and appealing visual detail. Alex chose to tell the story of the fur trade in 19th century Canada featuring Fort William Historical Park. He built an incredibly detailed virtual replica of the Historical Park, including the Kaministiquia River, wooden palisade, historical buildings, and even voyageurs in action! Alex created a narrated Minecraft video of the simulated experience of a fur trading voyageur arriving at the Historical Park via canoe on the Kaministiquia River and navigating his way throughout the village. The video packs such tremendous historical information that it could easily double as an educational video. Well done, Alex!
When the pandemic began last spring, teachers Mr. Magill (Claude E. Garton, grade 6/7), Mr. McCreery (C.D. Howe, grade 4/5) and Mr. Sandberg (McKellar Park, grade 6) created the Minecraft club to provide students with an extracurricular opportunity to set attainable objectives, be inventive, and engage with one another. Minecraft sparks resourcefulness in its players and inspires the drive to not only undertake a project, but to also persevere to its completion. Players plan and calculate individually or as part of a team and build impressive creations that often suggest little architects and engineers in the making. The Minecraft club was a huge hit with 20-50 students participating each day. The teachers were happy to hang on to the essential student-teacher connection during the pandemic and watch students thrive in a learning game they love. Alex and his Minecraft club comrades strengthened their computer skills and became more proficient in technology – knowledge they will likely use in their future careers.