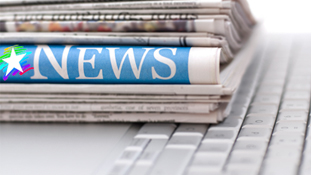 Digging Clay and Molding Relationships
Nov 5, 2019
On Wednesday, November 6, students from the Valley Central Public School Learning Academy and their student colleagues from Sherbrooke Public School will be working together to dig up clay that will then be refined to be molded into pots. The two schools have been working together to share knowledge and teachings.
"We are very pleased to have the opportunity to work with the students from Sherbrooke to learn new skills and build relationships," says Christy Radbourne, Principal of Valley Central Public School. "Our students are looking forward to this project and further opportunities to work with the students from Sherbrooke."
The students will be digging up the clay and refine it for making projects with local potter Fritz Lehmberg. The Valley Central Learning Academy students will be leading this learning experience with the Sherbrooke 5/6 class. Plans have also been made for the Valley Central students to go to Sherbrooke to learn about traditional dancing with the Sherbrooke Biwaseea worker.