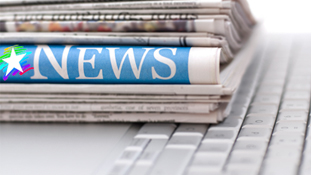 Fort William Rotary Likes Kingsway Park
May 13, 2019
The Rotary Club of Thunder Bay (Fort William) likes Kingsway Park Public School! As part of the Rotary International commitment to literacy initiatives, the Fort William Rotarians are presenting special "I Like Me" to Grade 1 students Kingsway Park Public School Public School on Tuesday, May 14.
"The Rotarians of the Fort William Rotary Club are extremely proud to support the students of Kingsway Park Public School with the donation of the I Like Me Books," says Craig Sandburg, Fort William Rotarian. "Throughout the world, Rotary Clubs demonstrate their commitment to literacy in through many initiatives. Literacy is the foundation to learning and to the future success of students."
The "I Like Me Books are a personalized book donated to each student in the class. The "I Like Me Books" instill a love of reading, fosters positive image and helps build character. Volunteer Fort William Rotarians will be reading with the students following the presentation of the books.