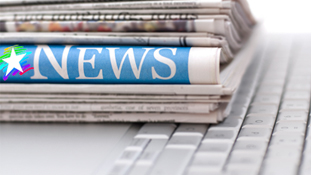 Mapping a Story using Story Maps
Nov 18, 2019
Sherbrooke Public School students have an important story to tell and they will be using a special online tool called Story Maps to tell it. The student have been working on a water project with their community partners and will be visiting Confederation College on Monday, November 18 to work with Confederation College staff and students to learn how to use Story Maps.
"The students will be using Story Maps in a College computer lab to describe and share observations that they made on a recent field trip to Hazelwood Lake," says Sarah Lane, Sherbrooke Public School Teacher. "Not only is this a great opportunity for students to continue their work on the project and learn to use new tools, but it also exposes them to the possibilities that Confederation College could offer them following secondary school."
The visit to College will provide the students with an opportunity to use GIS (geographic information systems) to collect and share information. Story Maps will will allow the students to describe several observations in detail (e.g. traditional uses) and have a maps that shows the location of all observations.
Community partners in this project with Sherbrook Public School includes Hammarskjold High School, The Lakehead Region Conservation Authority, Confederation College, Ministry of Natural Resources and Forestry and the Indigenous Friendship Centre.