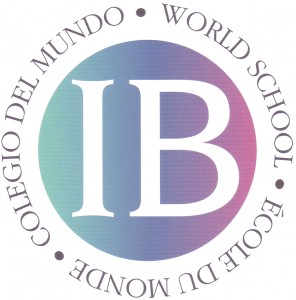 Churchill IB Programme Graduates Continue the Tradition of Excellence
Oct 10, 2014
The 13th graduating class of the International Baccalaureate (IB) Programme at Sir Winston Churchill Collegiate and Vocational Institute is continuing the tradition of excellence established by the initial graduating class. An official graduation ceremony for Churchill International Baccalaureate students, full diploma, and diploma subject, will be held on Saturday, October 11 at 11:00 am in the Marco Polo Room of the Da Vinci Centre.
On a seven point scale, the 2014 IB Programme graduates at Sir Winston Churchill Collegiate and Vocational Institute and IB World School scored an average of 5.32, compared to the world average of 4.59. The average is based on the 13 subjects offered at Churchill.
"Each graduating class sets their sights on exceeding the world average and each year the students continue to meet that goal," says Clarke Loney, International Baccalaureate Coordinator. "In addition to delivering outstanding results, our graduates are incredibly caring young people who will make the world a better and more peaceful one, as they are truly global citizens.
The objectives of the programme are to provide students with the opportunity to have a balanced education, to facilitate geographic and cultural mobility, to promote international understanding through a shared academic experience and to appreciate intercultural understanding and respect, essential attributes for life in the 21st century.
"The IB diploma is recognized world-wide as a symbol of academic integrity and intellectual promise," says David Isherwood, Principal of Sir Winston Churchill Collegiate and Vocational Institute. "Graduating students of the IB are often recognized with University credits and scholarships in universities both in Canada and abroad."
The IB Programme at Churchill is free for students of all jurisdictions in Thunder Bay. Students must complete the grade 9 and 10 IB courses offered at Churchill and may continue on to the IB Programme with the recommendation of their intermediate teachers. Successful students in the IB Programme must also have the motivation and self-discipline required to succeed and complete this course of study.
For more information about the International Baccalaureate Programme at Churchill, please call Clarke Loney, International Baccalaureate Coordinator at 624-4523.