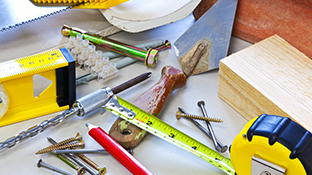 Exploring Pathways and Building Future Dreams
Nov 5, 2019
On Wednesday, November 6, Take our Kids to Work Day, Grade 9 Indigenous students from Hammarskjold High School and Superior Collegiate and Vocational Institute will be participating in an exciting and informative career exploration field trip. The students exploring a variety of skilled trades careers at the Resolute Saw Mill and at the Carpenters Union Local 1669 Training Centre.
"This is a perfect opportunity for the students to see skilled trades people in action and to learn about the viable skilled trades opportunities that they can pursue following high school," says Roger Drcar, Student Success Resource Teacher. "In addition to seeing skilled trades people plying their trades, the students will also be able to participate in hands on trades related activities."
During the morning session, the students will have the opportunity to tour the Resolute Saw mill and learn about the variety trades at the mill. In the afternoon, the students will visit the Carpenters' Local Union 1669 Training Centre and use the virtual welders and build birdhouses.