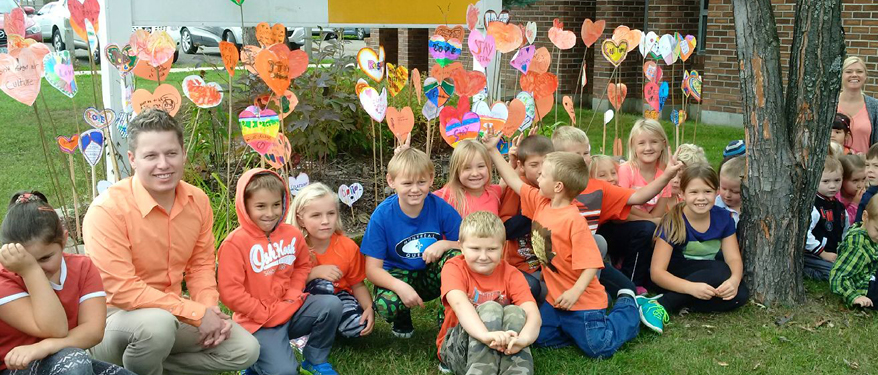 Kakabeka Goes Orange
Sep 28, 2016
Students and staff of Kakabeka Falls District Public School wore orange and participated in special learning opportunities on Thursday, September 29 to remember the experiences of former students of Residential Schools and with respect to the ongoing reconciliation efforts across the country. Orange shirt day began in Williams, British Columbia as a commemoration for St. Joseph Mission Residential School. Orange Shirt Day is normally observed on September 30, but due to a PD Day, the day will be observed on September 29.
"The day grew from a residential school, survivor's story of having her orange shirt taken away on her first day of school at the St. Joseph Mission Residential School," says Jason Wilton, Grade 3/4 Teacher. "It has now provided an opportunity to keep the discussion of residential schools happening on an annual basis."
The date was chosen because it is the time of year in which children were taken from their homes to residential schools. Orange Shirt Day is an opportunity for First Nations, local governments, schools and communities to come together in the spirit of reconciliation and hope for generations of children to come.